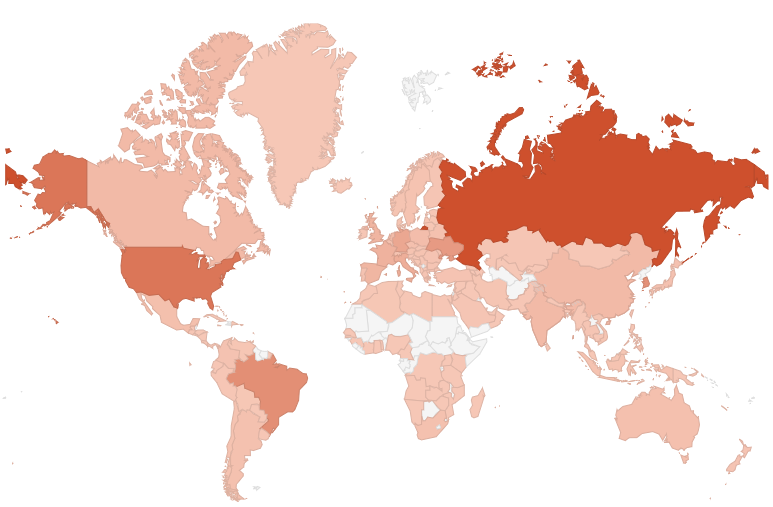 As already written in a previous post, Remmina now lets users send in statistic about Remmina usage. Again: only anonymous data is collected, you can look at a sample of the data.
The summary is available for all to see on the new page "Remmina Usage Statistics" on our website. Some interesting things:
Ubuntu is the most used distribution, followed by Linux Mint and Debian (or maybe Fedora will gain more popularity.)
Most of our users live in the Russian Federation, followed by USA and Brazil
Funny facts:
We have at least three users in Greenland (please contact us, we want to hear your story!)
Between them, our users use more than 50 different Linux distributions.
Thanks you for your collaboration Remminers, together we connect the world of desktops.