Merchandise
We have our store on TEEPUBLIC
You can buy mugs, laptop covers, T-shirts and many other products.
If you are an artist and want to help improving our design let us know.
LiberaPay
Liberapay is a way to donate money recurrently to people whose work you appreciate.
Patreon
Paypal
Bitcoin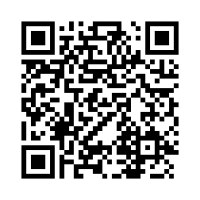 If clicking on the line above does not work, use this payment info:
Remmina bitcoin address: 1298H2vaxcbDQRuRYkDjfFbvGEgxE1CNjk
Message: Remmina Donation
Sponsored offers
One way to support Remmina, is to buy from the following Service providers:
| Provider | Type | Description |
| --- | --- | --- |
| Alibaba Cloud | Cloud Provider | 3rd biggest Cloud provider worlwide. They have a huge Cloud offer with extremely interesting prices |
| PureVPN | VPN Service Provider | Get The World's Fastest VPN Service |
Disclaimer
Remmina is a Free Libre Open Source project, developed and maintained by a small team.
We work in our free time, using our own money and resources in the hope that others will find it useful, nice and functional.
We dream to make Remmina even better and your donations could help us doing it faster.
We are not (yet) a nonprofit organization, so the money you will eventually decide to donate, will be taken by one of the Remmina maintainers (rotating yearly).
We accept only PayPal and Bitcoin at the moment, but others will be added in the future.
For amount of money above 200$ make in contact with us.
Thanks so much for your support!
Donors
We don't disclose the exact amount of money each supporter has donated to protect their privacy as much as we can, except if otherwise requested by the donor.
As we don't have nothing to hide and as Remmina is a FLOSS project, we disclose the list of the donors, keeping at the top those that have donated more. This is not to reduce the importance of smaller donations, as we all give what we can in accordance with their own resources.
You can inquire us at any moment to know how donations are used and any details we shall share with you.
If you want to be removed, or we forgot to list your name, or you want we add more details about you, let us know.
The Remmina Patrons
This special place is reserved to who have donated the highest amount of money since we collect donations.
Year 2019 donors
Andres Zanzani
Andrew Hart
Calvin McCarron
Clayton Casciato
GrowthPath Pty Ltd
Márcio Oliveira Luiz
Roman Cravtov
Wolfgang Scherer
Year 2018 donors
Anton Karmanov
Antonio Quinonez-Mun
CSI Dudek Marcin
coder-zero @Future Systems bvba
Debapriyo Sarkar
Marco Polano
Michael Hipp
Peter Link
Praveen Bhamidipati
Radek Loutocký
Sergey Lebfr
Tommy Sweeney
Year 2017 donors
Anonymous (16)
Brad Kulkin
Daniel Platteau
Dmitry Yudin
Fuad kamal
František Řezáč
Jakub Kubień
Leigh Mutimer
Luca Menini
Mauro Frischherz
Paul Walker
Tomasz Kubacki
Year 2016 donors
These donors have contributed with an important amount of money during the year 2016
Daniel Bolter
Bruce Cran
Jamison Guyton
These donors are listed in first name alphabetical order.
Allen Smith
Антонов Иван
Artur Mroczko
Bruce Cran
Cesar Reza
Christian Uceda
Dietmar Wolf
Gustavo Uceda
Ivan Antonov
Ivan Dobrianov
Jamison Guyton
Lars Povlsen
Lynne Lawrence
Mikhail Blinkov
Michael Gruben
Michael Schneider
Nic Galler
Patrick Saccani-Williams
Paul Johnson
Paul Zoulin
Richard Lees
Richard Pendlebury
Stepan Naumov
Tim Richardson
Troy Lea
Viktor Sik